Wedding Menu Package
Make planning less stressful by choosing a package! We offer food only packages, and all inclusive packages that include reception vendors. Leave all the details to us, and just enjoy your engagement! Choose from different theme and/or color options; or let us know what you would like and we will create something for you.
For more information, please contact our Event Coordinators by email at darlene@unionbluff.com, or by phone at 1-800-833-0721 extension 104 or amy@unionbluff.com, or by phone at 1-800-833-0721 ext. 108.
Click here for Wedding Menu Packages
Save with our Wedding Package Specials!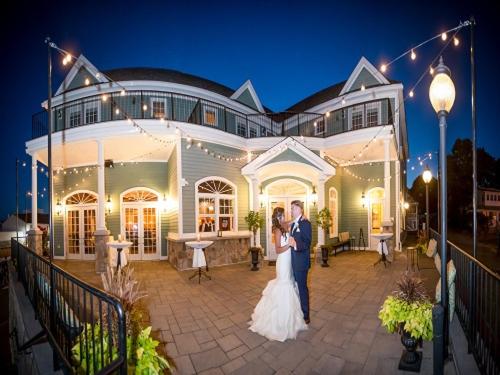 Call now to check out what date will become your anniversary! Did you know that if you plan your wedding in less than a year you are more likely to stay on budget? Let us help you create your dream wedding within months, and within your budget. Sundays are now more affordable than ever with a $1,900 ballroom fee for any 5 hours and a $7,000 food and beverage minimum. Or, plan a Friday wedding to kick off a celebration weekend of fun, family and friends with a $2,400 ballroom fee and an $9,500 food and beverage minimum.
Book an off season date from the last weekend in October through the last weekend in April to receive a complimentary night in the Bridal Suite, champagne toast for your guests, and Sunday ballroom fees and food and beverage minimums.
Give us a call, or shoot us an email. We would love to talk with you!