Weddings & Celebrations
Book an off season date from the last weekend in October through the last weekend in April to receive a complimentary night in the Bridal Suite, champagne toast for your guests, and Sunday ballroom fees and food and beverage minimums.
We vow to make your big day special
Whether it is that special day you have always dreamed of, or a special occasion that needs to be recognized, the Meeting House is the perfect backdrop for your event.
Able to accommodate up to 200 guests with a professional custom dance floor, the Meeting House boasts a classic, warm neutral interior décor that is sure to enhance any theme. The ballroom will "wow" you with its 12 foot ceilings detailed with crown molding, tray lighting and custom made chandeliers and Chiavari chairs. Our double-sided bar serves onto the ocean view patio so you can offer your guests an amazing view during the cocktail hour and beyond. Claim the building for your event by reserving the eight beautifully appointed hotel rooms above with access to and from the function hall. Enjoy our Gathering Room where you can spend some time with your close friends and family prior to the start of your event. Included with your booking are the services of our Event Coordinator, who will meet with you at various times to ensure all details of your special event are addressed.
For more information, please contact our Director of Events by email at darlene@unionbluff.com, or by phone at 1-800-833-0721 ext. 104 or Event Coordinator by email at genna@unionbluff.com, or by phone at 1-800-833-0721 ext. 109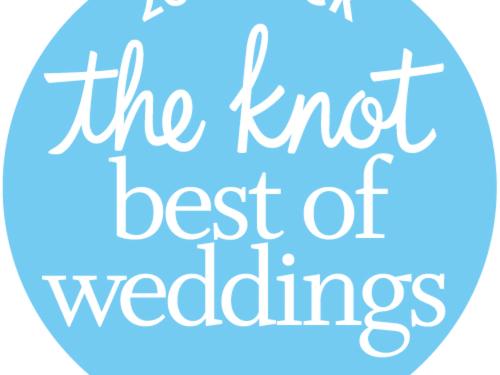 Awarded 2018, 2017, 2016, 2015, & 2013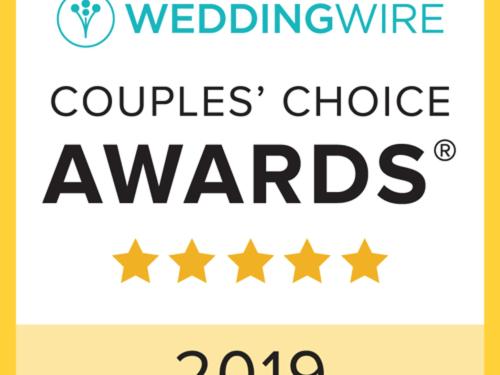 Awarded 2016, 2015, 2014, 2013, & 2012
"The Union Bluff Hotel and Meeting House surpassed our expectations from start to finish. From the planning process to arranging room blocks, choosing vendors, and the execution of each of our events over our entire wedding weekend, we could not have asked for greater professionalism and excitment from all we interacted with. We truly had the best day/weekend of our lives and could not be happier with our experience. We recommend this venue for anyone looking for a beautiful, elegant, classic wedding on the coast of Maine :)" Alyssa A. 6/17/17
"Union Bluff Meeting House was the perfect venue for our dream wedding. I couldn't have asked for anything more. Our coordinator was extremely helpful both in the planning process and during the wedding. Their list of preferred vendors was helpful and our choices from the list were fantastic as well. If you are looking for a beach wedding you will not be disappointed at the Union Bluff."Kayla C. 7/22/17
"We had our wedding at the Union Bluff Meeting House on 8/26/17, and I highly recommend it to anyone looking to get married in Southern Maine! We had the best weather for our wedding with the most beautiful outdoor lawn ceremony, lovely cocktail hour on the patio, and incredible reception in the ballroom. The food was amazing and the entire staff was phenomenal! We received so many compliments from our family and guests, and we continue to receive compliments to this day about how perfect the venue and location was." Courtney O.- wedding 8/26/17
Meet the Union Bluff Hotel and Meeting House Event Staff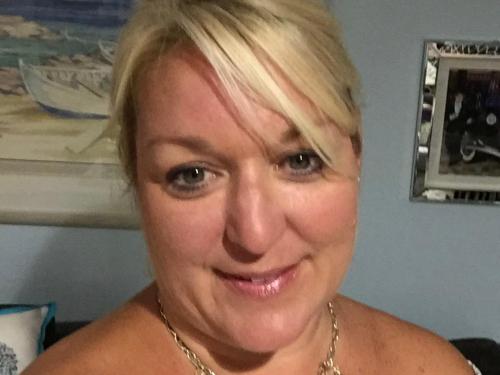 Darlene Yankura, Director of Events
Originally from upstate NY, I have vacationed in York Beach every year since birth, so this town holds some amazing memories for me, and is definitely my happy place and home! I graduated from Rensselaer (RPI) with a major in business management and a minor in marketing. I moved to York in 1997 and have been working for the Bluff ever since. Upon my insistence that this town needed a function hall, the owners finally gave in and let me create the Meeting House. We opened it in 2007. It has been a dream come true, and I am proud to have been able to make such a change in this town. I love being able to help create so many new memories for my couples and for others! I love the anticipation of a wedding day and the satisfaction of knowing I did all I could to make it perfect! I am definitely a type A personality and carry that into work more than home. This makes my boss very happy, and my man not so much…lol! Though I was lucky and found a guy that doesn't mind picking up the slack at home…phew!
Likes: Ice cream, Louis Vuitton, Coconut flavored anything
Downtime Fun: Vacations, sailing, beach time, family time
Motto: "Life's journey is not to arrive safely at the grave in a well-preserved body, but rather to skid in sideways, totally worn out, shouting "Holy Cow…. what a ride!!""
Text me at: 207-274-7743 or email me at: darlene@unionblufff.com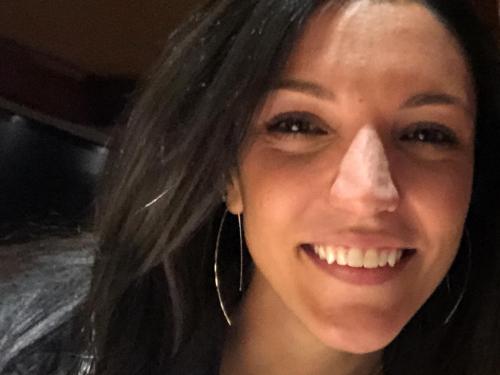 Amy Sallese, Event Coordinator
Hello! I'm Amy Sallese, one of the Event Coordinators here at the Union Bluff Meeting House. I started working here about five years ago. After graduating from Saint Anselm College, I moved back home to Watertown, MA and started working for a company in Woburn. I worked there for two years and just never felt passionate about my work. After much soul-searching, I decided to quit my job and move to Portsmouth, NH…. And what an amazing and life changing decision that was! Soon after my move, I started working at the Meeting House and I am absolutely loving every minute of it! Living in Portsmouth and working in York is the best of both worlds!
Likes: Dogs, sushi, chocolate ice cream, dogs, red wine, traveling, boats, and oh, did I mention dogs?
Downtime fun: hanging with friends and family, going out to dinner, spending time with my adorable nephews and niece, snowboarding, catching up on the latest episode of Below Deck, attempting to walk my adorably fresh dog, Gus, and sitting on the beach (weather permitting).
Motto: "If you love what you do, you'll never work a day in your life"
Text me at: 207-358-9755 or email me at: amy@unionbluff.com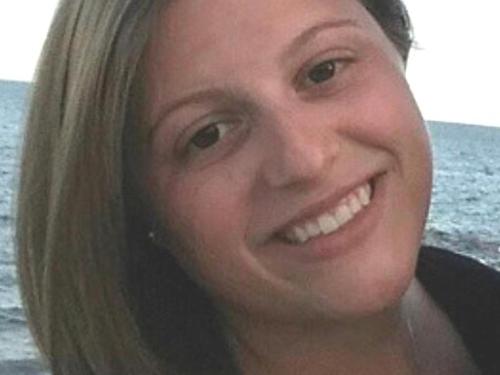 Jordan Sylvester, Event Coordinator
Hi my name is Jordan! I am originally from a small town In Western Massachusetts. I graduated from Southern Vermont College, majoring in Business Administration and management. Fast forward a couple of years to when my now husband, Corey, proposed to me at the Union Bluff! We quickly decided that the Meeting House was the perfect place have our wedding. In August of 2018 Corey and I celebrated our marriage with friends and family on a day we will never forget. As they say, the rest is history! We recently moved to York from the Boston area with our French Bulldog, Winston.
Likes: Shopping, spending time with family, fall season
Downtime fun: Going to the beach, taking Winston for walks, crafting
Motto: "Life begins at the end of your comfort zone"
Text me at: 207-358-8441 or email me at: Jordan@unionbluff.com